The laboratory, an integrated incubator to bring all your requests to life
Our experience allows us to be able to respond to all product development requests in close collaboration with you, the customer, according to your specifications in our laboratory.
The mission
The daily life of our lab revolves around four main missions:
Approval of raw materials
Systematically control the quality of all our products on each batch before they are marketed.
Adapt the standard products that we market to your specific needs and uses (specifications)
We are able to study and respond to each of your requests, taking into account the technical constraints related to each of your business sectors.
The team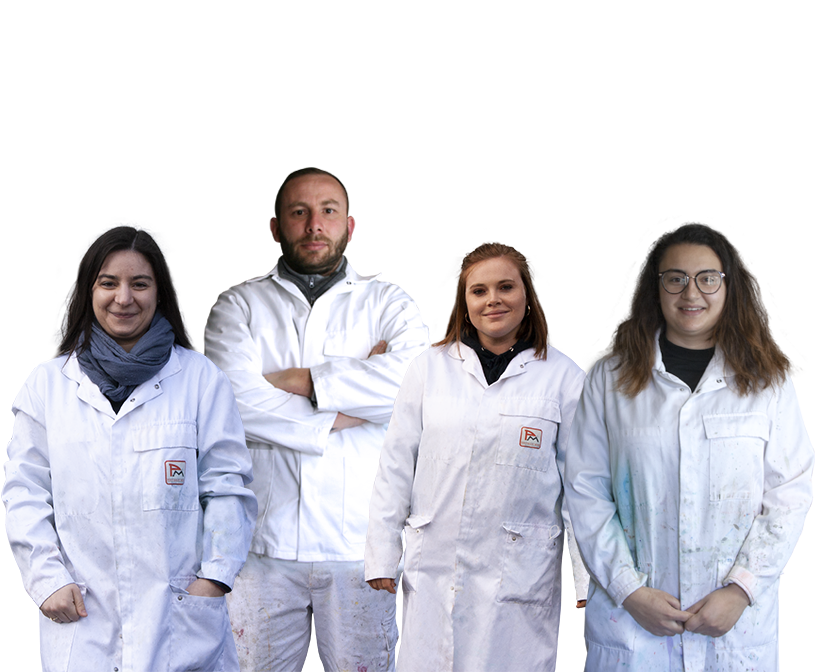 State-of-the-art equipment
In order to meet all of these missions, our laboratory is equipped with all modern research and quality control resources.